Pool & Spa Maintenance
As a BioGuard Platinum dealership, we take water care very seriously. Our professionally trained staff knows the proper procedures and products to keep you soaking and swimming in sparkling clear safe water. Water Care begins with using the right product at the right time, by doing so you will save money, time and the environment. Questions? - ASK US!
Just 15 Minutes a week for a healthy pool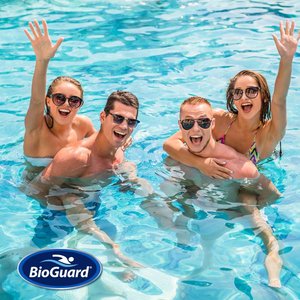 Just 15 Minutes a week for a healthy pool
Every pool requires a santizer (usually chlorine) plus an algaecide combined with a weekly shock.
Balancing your Alkalinity, PH and Calcium will create the perfect environment for the sanitizer and algaecide to work at their optimum performance. An added plus the water will just "Feel" better!
 "Balanced Pool" also extends the life time of your pool equipment. High AK and PH levels can erode metal in filters systems, pumps and heaters. High calcium deposits over time on equipment prevent them from working properly.

Depending on the type of pool you have, you may not need to balance your water, give us a call and let us help you determine what "your" pool needs.





We encourage you to Visit the store for a Free water analysis:
• Bring us a liter of your pool water, taken at elbow depth

• If this is your first visit, and you are NOT using Red Deer water, please bring us a liter of your source water as well.

• Tell us the size of your pool - the diameter & water depth

• What, if any products you have on hand

Prevention is the most important part of pool care. If you do not keep an eye on your pool and your pool develops algae, it is more costly to treat the algae than to prevent it from happening in the first place.

The "environment" plays a huge part in pool care, even with your dedication to proper pool care, big storms, dust and pollen all can affect your pools chemistry.


Water Testing - Bring us a water sample:

• Spring Opening

• When your weekly routine leaves the water cloudy

• When you first see a bit of algae, which can be green, pink, black or yellow

•To close your pool for the winter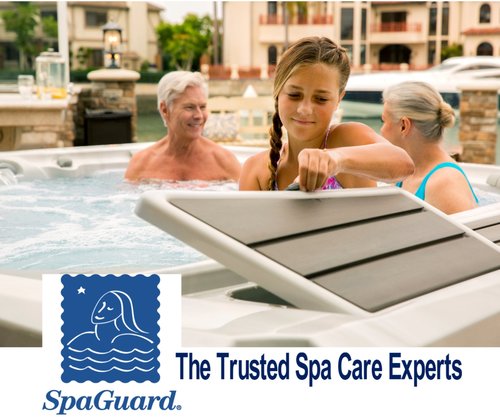 Spa Maintenance "Need" not be complicated
With just a few steps every week, you will have a safe, fun environment to spend time with your family and friends.
At Sun N Fun we pride ourselves in helping each individual on a one on one basis. Spa maintenance depends greatly on the water and the bather load. With the high temperature of spa water combined with the bacteria on our bodies, this is the perfect environment for bacteria growth, hence proper spa care is necessary.
Every Spa Requires
Sanitizer

Health Canada requires every spa have either chlorine or bromine present in the spa. BioGuard has both available in either pucks or concentrate.

Balancing

Alkalinity, PH and calcium when kept in the recommend paramiters will protect your equipment and make the water feel better.

Shock

A shock product oxidizes the contaminants in the water. Your spa should be shocked at least once per week, every week you are using the spa.
Stain & Scale

A product that should be added weekly to prevent unnecessary wear and tear on your equipment.

Clarifier

By using a clarilfier your water will be crystal clear plus you will have to drain less often.
Water Testing - Bring us a water sample:

• When you drain and refill
• When your weekly routine leaves the water cloudy or with a strange odor, wait a least 1 day after product application
• Anytime you want to make sure you are doing everything right

We are here to answer any questions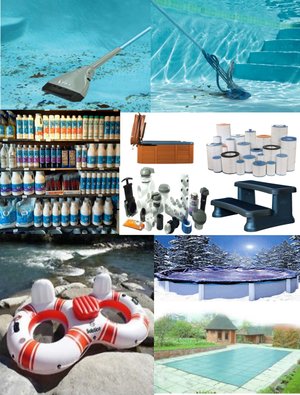 Pool, Hot Tub Parts & Accessories
Sun N Fun has Red Deer's Largest parts department. Most common pumps, filters, topsides, heaters and plumbing fittings for most manufacturers are in stock.
We have access to all the leading pool and hot tub parts suppliers in Canada and Western USA. If we do not have a part, our suppliers will have it. As we have regular shipments,  delivery would only be a couple of days.
Pool & Hot Tub Cleaners

Aqua brooms or spa vacuums help in getting those little bits of gravel or debris off the bottom of the spa.

Automated pool cleaners make a big job easy.

• Set them in the pool and let them clean

• Take a few minutes and broom behind the stairs and in the corners the equipment cannot reach and your pool will be less likely to develop algae

Hot tubs

All Sundance Spa replacement covers come directly from the manufacturer and carry a 2 or 3 year warranty.




Alpine Spa Covers - The best hot tub cover manufacturer in Western Canada. To order a spa cover for all spa manufacturers - we need a little bit of information - the attached link will show you the colour choice and what measurements are required. Delivery 2 - 4 weeks. Due to high demand wait time 6 to 8 weeks, get your orders in now.

View Alpine Spa Covers Catalog

Pools

Hot tubs - We always have a selection of hot tub cover lifters and steps.



Covers- Pools require summer and winter covers, we carry a large selection and can special order any size you need. From basic solar covers to automated ones, we have access to them all.

Steps - Slides and Diving Boards - All are available through special order.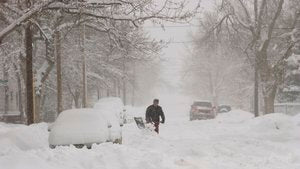 Cold Weather Alert
Especially during extreme cold, but applicable anytime the temperature dips below freezing, it is necessary that you keep an eye on your hot tub.
If a hot tub develops problems during extreme cold temperatures you have a very limited time to remedy the situation before major repairs could be required.
Necessary monitoring is simply checking to see that the temperature of the water is holding and the water is circulating.
IF you develop a problem and a service technician is not available within the same day; it is your responsibility  to have a alternate heat source in the equipment area.
You can use a electric space heater placed near the equipment area, possibly covered with a tarp. This procedure is usually sufficient. Please be very cautious – this can be a fire hazard.
Please click here to reach out to us with any questions or inquiries.